Rovinj in Croatia – as a great and popular tourist destination offers many different types of quality accommodation such as hotels, tourist resorts, apartments, camiping sites… The only type of accommodation that is missing – is hostel accommodation.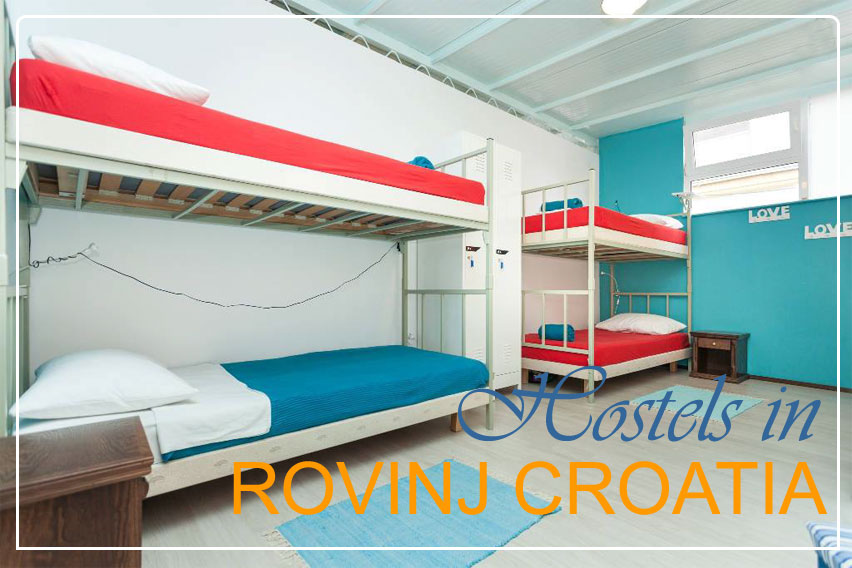 Roundabout Hostel
Roundabout hostel is the only hostel type accommodation in Rovinj, Croatia. As it name suggests, the Roundabout hostel is situated near the main roundabout at the entrance in Rovinj (from Pula direction), just one kilometer from the Rovinj Old town center.

The venue offers 5 different types of non-smoking rooms:
Mixed dormitory with 8 beds – features air conditioning, lamps, lockers and can be divided in 2 four beds spaces.
Mixed dormitory with 8 beds – features direct access to 2 divided bathrooms, lockers, lamps, air conditioning.
8 beds spacious dormitory.
Mixed dormitory Delux with bathroom
Mixed spacious dormitory with 12 beds and bathroom
Roundabout hostel offers a super fast wifi internet access, air conditioning – covering the entire hostel area, rent a bike, copy and print service, shared lounge area with TV.
For cooking lovers there is a fully furnished shared kitchen and a living room. If You want to relax, the hostel has a big outside terrace.
The wifi Internet and parking are free of charge.