Sport and recreation play an extremely important role within the guest opportunities offered by Rovinj. There are organized various competitions, tournaments, sports schools (tennis, diving, windsurfing etc.) and trainings. Sports grounds, facilities and equipment are available for rent.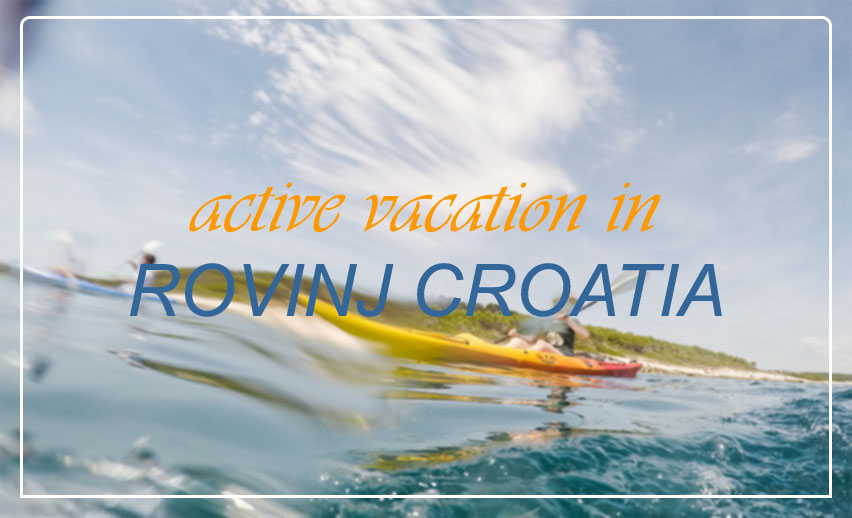 Among sports facilities there are also provided various playgrounds like – football, basketball, handball and volleyball, as well as the multi-functional sports hall, the eight-lane bowling alley, outdoor (Olympic) and indoor pools for swimming and water-polo, gyms, recreational and cycling trails. Water sports opportunities include yachting, rowing, windsurfing and water-skiing.
Rovinj – Town of sports and experience
This is the town of world regattas, international tennis tournaments, but it primarily belongs to recreation sportsmen and amatteurs, who play, run and swim just for the fun of it. So, what does this place offer You? Besides the recreational activities  which you can find in large cities  – from bowling and tennis to mini-golf and baskeetball – this town offers you all the things that you cannot find at home. And that is the Sea. So if you feel like facing the challange of sailinge, underwater fishing, paraflying – you have come to the right place. Or maybe riding? Why not try the unique experience of riding through forest "grown" out of the sea?
In tourist resorts, in hotels and on camping sites, indeed at any spot which enjoys the benevolence of sun and sea, you will find all kinds of recreational facilities.
On the sea: a water – skiing school, parascending, sailing, water bikes, sandolinas.
On land: a tennis school, tennis courts, volley-ball, basketball,a riding school,bowling, boules, soccer, darts, a gymnasium, a massage parlour and a sauna.
Diving
No special permit is required for snorkeling and scuba diving, but for safety reasons it is necessary to trail a buoy behind when diving. Diving is allowed all year round from sunrise to sunset. Divers are allowed to take photographs but must not remove  anything from the seabed. Diving is forbidden in harbors, on navigation routes and in the "Baron Gautsch" wreck area, 500 metres in diameter.
In the city of Rovinj there are numerous diving centers and you can read more about diving in Rovinj on our webpage: Diving  in Rovinj.
Swimming – Water polo
Rovinj invests a lot in young swimmers and construction of swimming pools. There is Delfin (Dolphin), an olympic size swimming pool, the indoor pools and a few smaller at other Rovinj hotels.
Rowing & flat-water kayak racing
In fresh early mornings, followed by silent strikes of oars against the water and by eyes of early risers, the canoeists go for their regular training. The exceptional geographical position and jogged coastline, calm morning and late afternoon waters and the beauty of  Lim fjord attracts many rowers.
Sailing and surfing
Favourable Adriatic winds, rippled sea surface and surfing are unforgrettable sea memories. Sailing and surfing courses, as  well  as rent – a – surfs are available at : 'Villas Rubin' 'Vestar', 'Monsena' and  on 'Crveni otok' (the Red island).
Angling
People in Rovinj have been active fishermen since ancient times. The sea is rich in fish, warm and  clean, suitable for angling all the year round. Many tourist agencies prepared a programme in which its guests can go to sea to enjoj sport fishing individually and in groups. Boats are equipped with outboard engines can take up to three persons and bigger ones up to twenty-five anglers.
Tennis
Romantic and distincitive itself, Rovinj fell in love with the 'white beauty of sports' a long time ago. Almost fifty tennis courts witness that love. Tennis schools, tournaments and competitions  are offered to beginners as well as advanced players. TENNIS CENTRES in Rovinj are: 'Villa Rubin' 'Vestar', 'Monsena', 'Crveni otok (Red island)', 'Monte Mulini', and the island of 'St. Katarina'.
Football & handball & volleyball & basketball
Many sportsmen choose Rovinj for their training due to its mild mediterranean climate, many sunfilled days and favourable conditiones for exercising. Together with neighbouring Zminj and Kanfanar, Rovinj has five high-quality football fields. Local football teams regularly play games against teams on training. There are handball, volleyball and basketball sports grounds at sports centres in: 'Villas Rubin' , 'Monsena', 'Monte Molini' and the town sports hall.
Cycling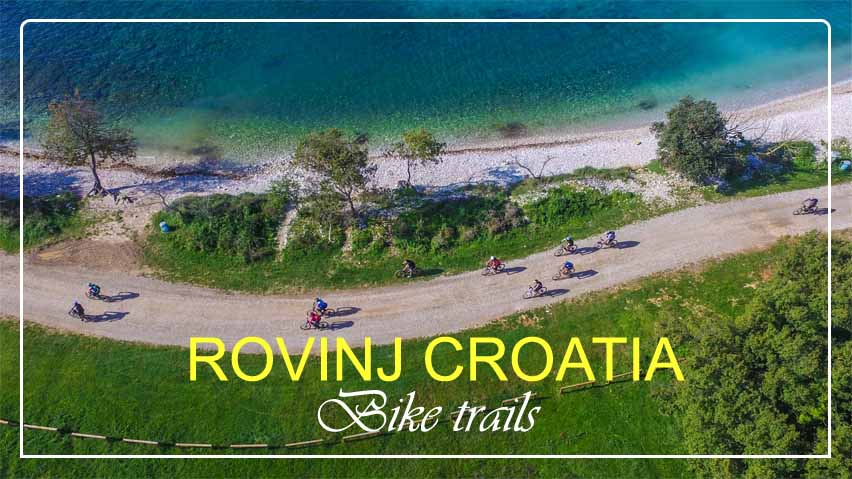 Away from motor roads, in the silence of Istrian inland, many hill towns, piqturesque and mysterious, keep the charms of some past times. Many cyclists found ideal training routes along these plaited roads and hilly terrains. For detailed information about Bike trails in Rovinj visit this page: Rovinj Bike Trails.
Orienteering
Back in 1890 baron Hütterodt, had the Golden Cape Forest (Punta Corrente, Zlatni rt) afforested with rare Mediterranean plants and nowadays, thanks to this visionary, Rovinj can be proud of one of the richest green oases on the Adriatic coast. This forest is an exceptional promenade and a good spot for orienteering.
The Rovinj regattes
Every year Rovinj hosts some interesting regattas, the traditional ones are Pesaro – Rovinj – Pesaro and Rovinj Cup.
Hunting
The local hunt club organises hunting in an area of approx. 4300 hectares. Commercial small – game hunting for foreign hunters is organised during the October-to-March period  (pheasant, partridge, hare, etc.) Hunting  for snipe, which migrate to this region in early November, is especially exciting. Apart from this, the club can organise other kinds of hunting, including arranging shooting stads for big game. For more details please contact the local Hunting Clubs.