Cape Cross or in Croatian "Punta Križ" is a popular gathering spot of gay and swinger individuals coming from all across Europe.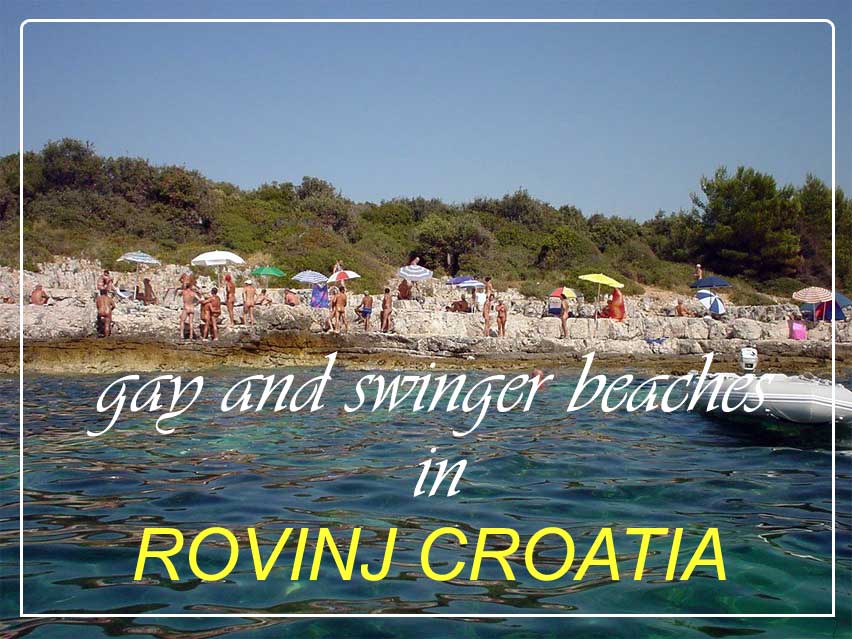 Infact, Cape Cross (Punta Križ) is an little peninsula near Rovinj, which is divided in 2 parts:
Swinger beach – situated at the beginning of the peninsula Cape Cross and
Gay beach – located at the very cape of the peninsula Cape Cross.
To find this gay and swinger beach You need to arrive a few hundred meters from the entrance – reception of the popular Rovinj touristic resort – Amarin, turn left and then follow a gravel road till you come near the beach. You can park your vehicle and conitinue by foot.
The beach is mainly rocky with no additional beach facilities like showers, cabins…
There are only a 2 restaurants near by – offering decent dishes and refreshing drinks. Around the beach there is a dense forest vegetation consisted of pine trees and autochthonous oak "crnika", ideal for relaxing and resting in the shade.
Extra tip: Read our Best Beaches in Rovinj Guide.