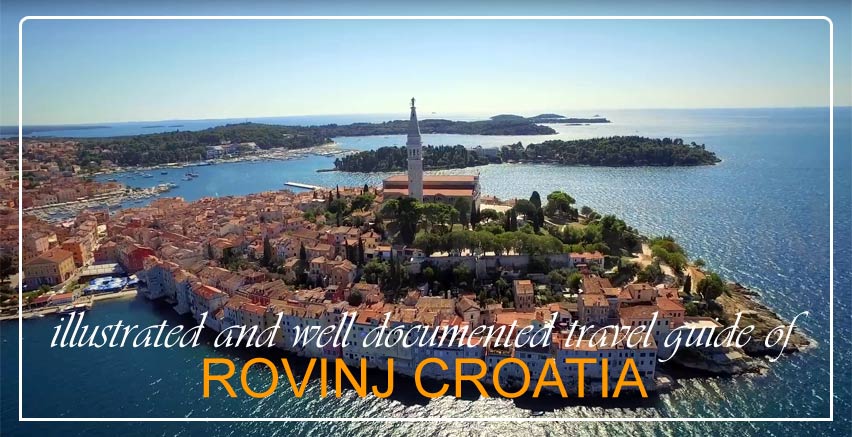 Rovinj.com.hr is one of the most comprehensive Rovinj (Croatia) destination travel guide – available for both international tourists and domestic croatian tourists. Our website covers every aspect of tourism in Rovinj – the main cultural & natural attractions, things to do in Rovinj, what to see in Rovinj, best beaches, Rovinj accommodation guide and much more.
Using Rovinj.com.hr you will find all you need to know about the many interests and facilities offered by the city of Rovinj – from places to go, tours, excursions and activities, best restaurants, spa treatments, hotels, apartments, camping sites and villas…
There's also plenty of booking facilities for:
By consantly reviewing the accommodation facilities we promote, to ensure that our clients receive the quality they expect at the very best value for their money. Our primary goal is to make your holiday vacation in Rovinj enjoyable at an attractive price.
Through our simple site navigation you should be able find exactly what you're looking for and if not lucky try our search facility. Our site searches are fast and accurate and we endeavor to provide information which is current and regularly updated.
Some of Rovinj.com.hr popular sections feature:
Rovinj Travel Guide
Where places of interest are listed with practical information and pictorials to assist you in planning your visit/trip.
What to do in Rovinj
This site also provides information on local attractions, boating, diving, fishing, cruising, excursions, dining, night life, shopping, golf, real estate, events free details on what is going on in your selected destination, a Festival highlights Calendar and more… Here we talk about culture, art, sport events and much more…Time out all you want to know about going out – Restaurants, bars, clubs and special places to have fun.
Where to stay (Rovinj Accommodation guide)
A wide variety of accommodation is listed from budget or business hotels to the more unique and authentic experience, which also includes lighthouses and farms.
Rovinj Travel Guide offers a wide selection of accommodation with over 15 hotels in Rovinj to choose from. Our range includes accommodation from the cheapest rates to the most exclusive and luxurious private villas to suite everyone's budget and standards.
We can suggest You a discounted internet rates to be one of the cheapest accommodation rental rates available and will save you money.
Rovinj Activities and Excursion Tours
We also offers you the facility of booking sightseeing tours, Adventure Tours, Spa, Golft, Rafting, Cruises, Diving, Cooking Class, Trekking and Cycling, Spiritual Tours, Special Interest Tours, Marine Sports, Cars and holiday packages at very competitive market price.
And many more…
Our Goal
Rovinj.com.hr as an illustrated and well documented travel guide of the city of Rovinj, Croatia – is intended to be the most extensive resource website for an exclusive travel destination of the city of Rovinj in Croatia.
Disclaimer:
* Every effort has been taken to ensure the accuracy of the content of this site but
the publisher cannot be held responsible for the consequences of any errors. A number of
external links exist within the site and the publisher does not endorse any such external links.